When I found the "if then else", I said I already knew "everything".
Now I know more and I know "nothing".
---
Who am I?
I'm Gonçalo Costa, a 20 years old Portuguese, currently studying computer science. My goal is to learn everything I can related to IT, especially software related stuff.
I always saw my future related with tech, but I didn't know where I fit in. The younger me saw him as a future manager in a big tech company or something like that. But for the better or for the worse, in my senior high school year I choose a subject called Computer Applications without knowing what I would learn there. One of the topics was the programming basics. So because of that, in the previous Summer (at the age of 16), since I had a lot of free time I started to programming with Visual Basic (the language and platform we were going to use in this subject).
So, since I already decided what I want to be in my life, I had to decide what path I would take to get there. Long story short, I applied and entered to Computer Science Bachelors Degree in Instituto Superior Técnico, one of the best enginnering colleges in Portugal.
---
Follow me on social media
---
Journey as a Soccer Player
But my life is not only made by studies and computers. One part of my life that it's worth referring it is that I was a soccer player for almost 10 years. In that 10 years I played in two clubs: Repesenses and Académico de Viseu. And in this "career" I have some of my happier and also sadder times of my life.
In those times I learned a lot about what is important for a group (friendship, team spirit and the sense that no matter what we are not alone). I can say that I also learned a lot with my coaches and how to deal with the difficulties of managing several "egos".
Journey as a Blogger
It is worth mentioning that before 2018 I was a blogger for three different times (always in Portuguese). The first time I wrote on the web was a blog that I created where I wrote mostly about my experience as a 10 years old soccer player. The second blog was a project of me and more 2 friends where we talked about what interest us (art, tech and movies). The third one is the unique of these 3 that is still up. The blog is a brand blog from inWork that talked about tech, portuguese legislation and everything that can be useful to the management of companies. From time to time I still write there.
So because I always liked to write and because it's also important to exercise my portuguese and english writing, in 2018 I started writing again. I created an account on Medium and now in this site I have a blog where I'm going to write both in Portuguese and English and I'll write about everything that I feel that can be interested to me and for the people who read what I write.
I've been reading Medium for like two years now and in this period I absorbed an incredible amount of knowledge in such fields as programming, personal development, leadership and entrepreneurship. I've also found here very fascinating people who gave me a lot of advice and tips.
The Rest of the Journey
Now my goals are:
to become a good software developer
to be an active member of the tech community
to help people to understand the behaviour of our computers and smartphones, the risks we can find in the Internet… In few words, I want to try demistify the "magic" that happened everyday in our computers "under the hood"
to learn how to be an entrepreneur
---
Work Experience
Software Development Trainee at S2L (08/2018 – 09/2018)
This was an internship of a month in S2L where I was asked to work with other trainee to make a platform called Iungo. The goal of the platform is to help people that have had some idea and want to get a team to help them to materialize it. Link to the site.
Technologies used
PHP
MySQL
HTML
Bootstrap
JS
JQuery
Back-end Developer at Upframe (06/2018 – 08/2018)
I worked on a team with more 2 programmers and I was responsible to make the majority of the API that will feed the Connect platform v.1. Link to the site.
Technologies used
Full-stack Developer at Griffin Fund (07/2017 – 01/2018)
I was challenged by a group of people that wanted to start a crypto fund. They asked me if I want to make their platform which englobed make live exchanges of Ethereum by their token and vice-versa, a mechanism of update of token's value and a referral program (and some things more). I was responsible for both front and back-end. Link to the site.
Technologies used
PHP
MySQL
HTML
Bootstrap
JS
JQuery
Chart.js
Coinpayments API
---
Follow me on social media
---
---
Technologies Already Used
The mother language. One of the first languages that I learned in university. No objects, no garbage collector, just pointers and a lot of null pointer exceptions.
Probably the most used language by companies, with a powerful virtual machine. It was the language that introduce to me the OOP concept.
The first that I learned in college. So simple, yet to so powerful. And probably for any problem you will encounter, there will be a library that already has a solution for that.
MySQL (or Maria DB) is the RGBD I most use. Even with the problems that are all over the web (be careful, utf-8 collation is not real utf-8), it remains as my favorite.
PostgreSQL was the RGBD I learned to use in my Database course and I have to say that I liked it. Postgres is probably one of the most robust open-source RGBD that exists today.
Currently my favorite language to programming for the web (and in general). I've already a couple of years of experience with PHP using the LAMP stack.
(see what I already made with PHP above in work experience section)
One of the best frameworks for back end that I used. For 3 months, in a side project, I use it to make a small platform to allow clients of a restaurant choose what they want to order. It's also important to refer the advantages of using Doctrine ORM and Symfony's routing.

I used it to participate in a Mercedes week-long challenge where they asked to make a REST API.
Play with it for about 2 months. I know the basics and now I can survive to the "callback hell".
I just used once, but open my eyes to MVC world (Model, View, Controller).
There is no another way, for front end web development, the developer has to know HTML.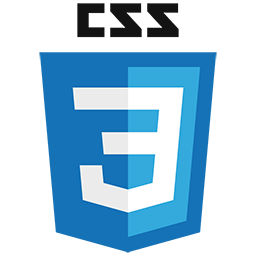 Not the most skilled CSS developer, but I can make some beautiful sites. And I'm always learning more.
A nice language to front end for being asynchronous and not so awesome language to back end for the same reason.
A useful framework for cross-browser compatiblity. I use it in almost all my front end projects.
And don't forget WordPress where I made this beautiful site. My first one with WordPress.
---
Follow me on social media
---